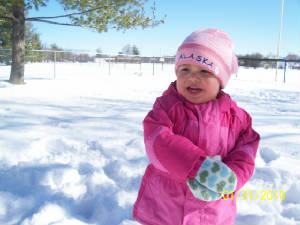 SOFÍA... Mi nieta de todas las estaciones

Dos años. 2.12.2010
Andrews Air Force Base.Washington D.C. usa
Yo tengo un ángel de luz en mi camino...
la ternura misma de la divina aurora
y el cáliz de todas las dulzuras, vino
de amor para mi eterna sed de otrora.
De su cándida mirada brota el sueño
de vivir por mucho tiempo todavía
para ver el mío de querer ser eterno
en el largo aun sendero de su vida.
Sofía es la madrugada de mi tarde,
el rumbo de mi otoño en primavera,
todo lo que quiero ser en mis alardes
de poniente sol para no ser ocaso,
ni despedida, ni pesares, ni era
seca..., !En ella renace lo soñado.!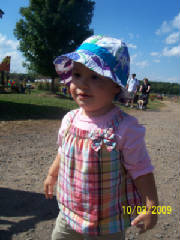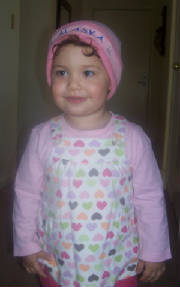 My granddaughter of all seasons
On her 2nd birthday.
I have an angel of light upon my way,
tenderness itself of dawn divine,
the chalice of all sweetness...! Wine
of love to calm my thirst of other times!
Her candid sight emanate the dream
to live much longer time still
to see my own of wish to last forever,
last in hers, the longer path of life.
Sofia is the dawn of my sunset.
the road of my autumn in spring,
all I want to be in my strive
of sun defiant of its own departure,
without farewells, sadness or field
absconded, !My dream revives in her!
Joseph Berolo